Certified Data destruction :Proton Data Degausser
Certified Data Destruction company in India – KnitLogix provides Proton Data Degausser service. Proton Data Security is the world's leading manufacturer of degaussers and data destruction products. With over 30 years of experience in the data security industry, our line of degaussers ensures that sensitive data is erased by recognized standards (NIST, HIPAA, FACTA, PCI DSS, GLBA, PIPEDA, IRS, GDPR, DoD, etc.) and is forensically unrecoverable.
It provides economical destruction of sensitive data in accordance with Department of Defense (DoD) requirements and other recognized security standards.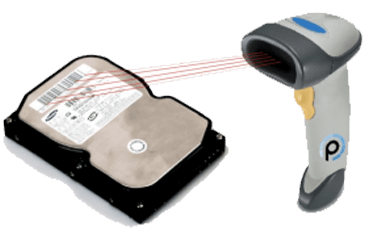 Consistently maintain an audit-worthy, media destruction report with no limit on users or memory storage.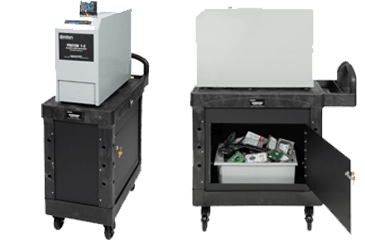 Lockable security cart designed for mobility, minimal operator handling and efficient degaussing.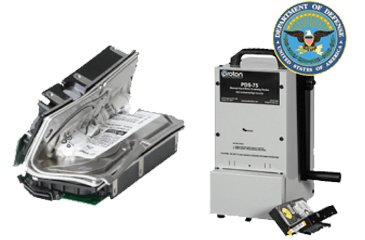 NSA evaluated and listed, the compact PDS-75 is designed to destroy hard drives without the use of electricity in eight (8) seconds or less.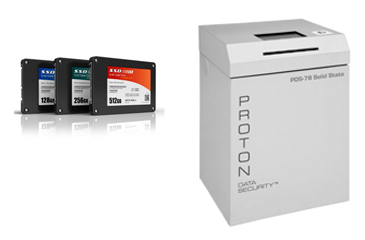 The perfect medium duty shredder for the destruction of SSDs, CDs, DVDs, flat or crumpled paper, pill bottles, ID badges, keycards, credit/store cards, passports, and more.
Its low profile and quiet operation (65 dB) make it ideal for use in the office or data center environment.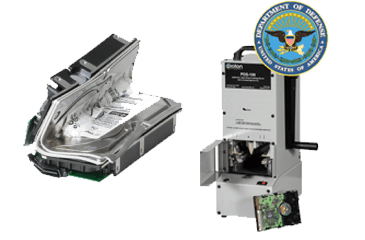 A unique feature of the PDS-100 is its ability to operate manually without power via the crank handle if electricity is interrupted or unavailable; no stoppage or setup necessary
The PSD-SSD Destroyer adds solid state (SSD) destruction capability to the NSA listed PDS-75 and PDS-100 hard drive (HDD) destroyers.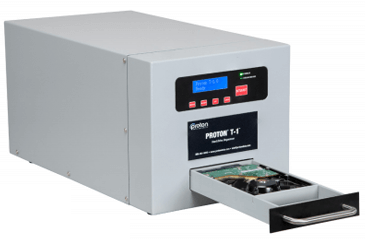 An economical, automatic, drawer-style degausser – ideal for low volume degaussing requirements.